Who We Are
Since it began as a small team in 1997, Glacier Tek has been at the forefront of designing innovative vests and creative methods for utilizing PCM technology. We started out with facilities in Melbourne, Florida as well as research teams headquartered at the University of Alabama in Tuscaloosa. Working closely with its partners out of Minneapolis, Minnesota - Glacier Tek eventually joined PureTemp there and now remains in the area, with a growing staff that is made up of persons both local and as far away as Austin, Texas.
Our team includes a variety of individuals from industry professionals to students who work with us through summer breaks, and features both work-from-home employees as well as regular 9-5 roles at our production and warehouse space. Engineers, CSRs, sewing professionals and fulfillment experts all come together at Glacier Tek to help provide American-made cooling vests along with great service. We enjoy our work and hearing customers express how much they appreciate working with those who do!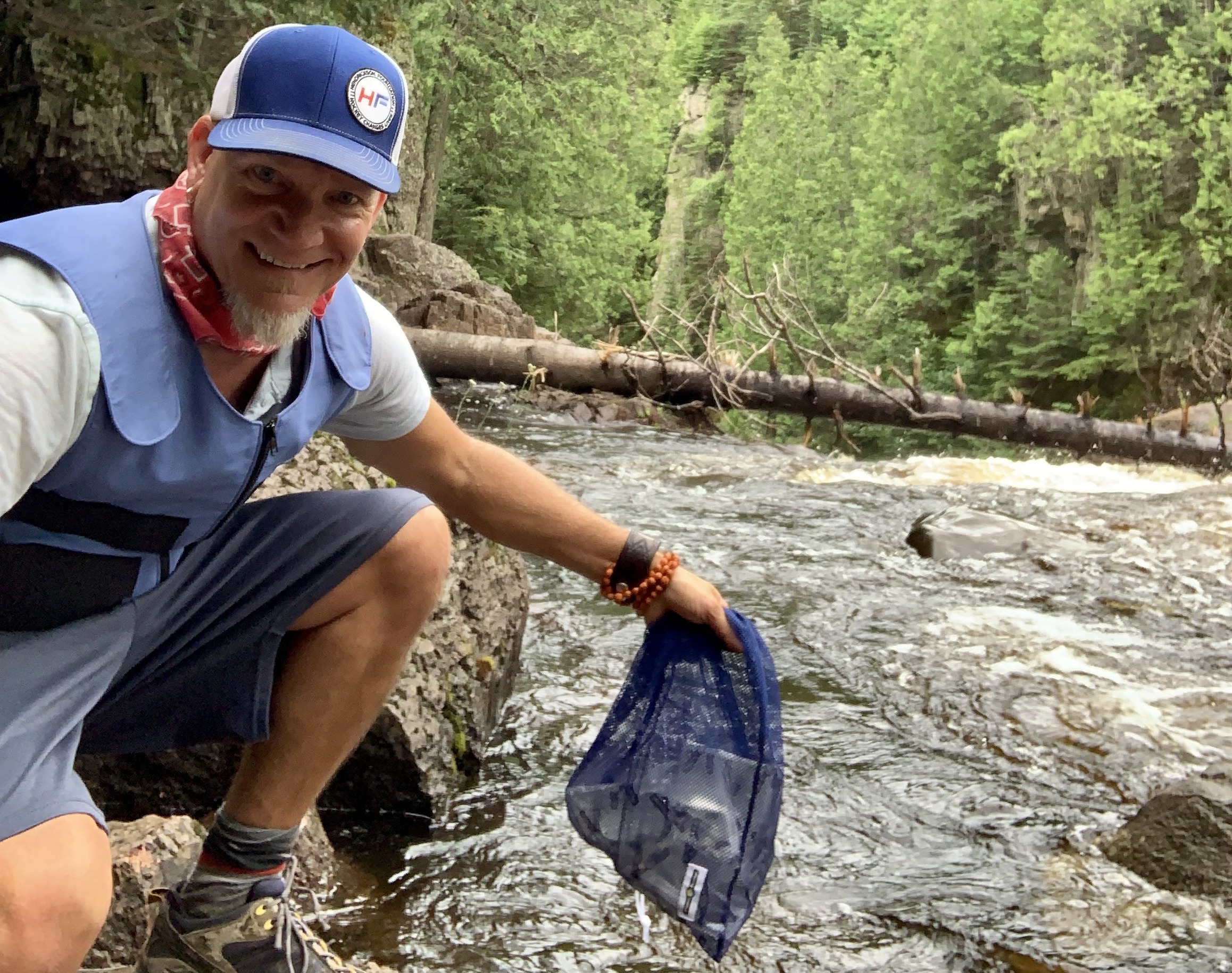 What We Do
Glacier Tek's first product, the Original Cool Vest, was among the earliest self-contained body cooling vests that were available on the market and helped set the industry's standard for high-quality cooling vest products. Our team continues to design and produce new products for retail, as well as custom requests from a variety of customers.
Satisfied users of Glacier Tek products now include US Federal Institutions such as our Armed Forces and the FBI, industry leaders including Dow Chemical, General Electric, General Mills, and then Medical Service Providers such as Kaiser Permanente or Baptist Health along with Charitable Organizations like the National MS Society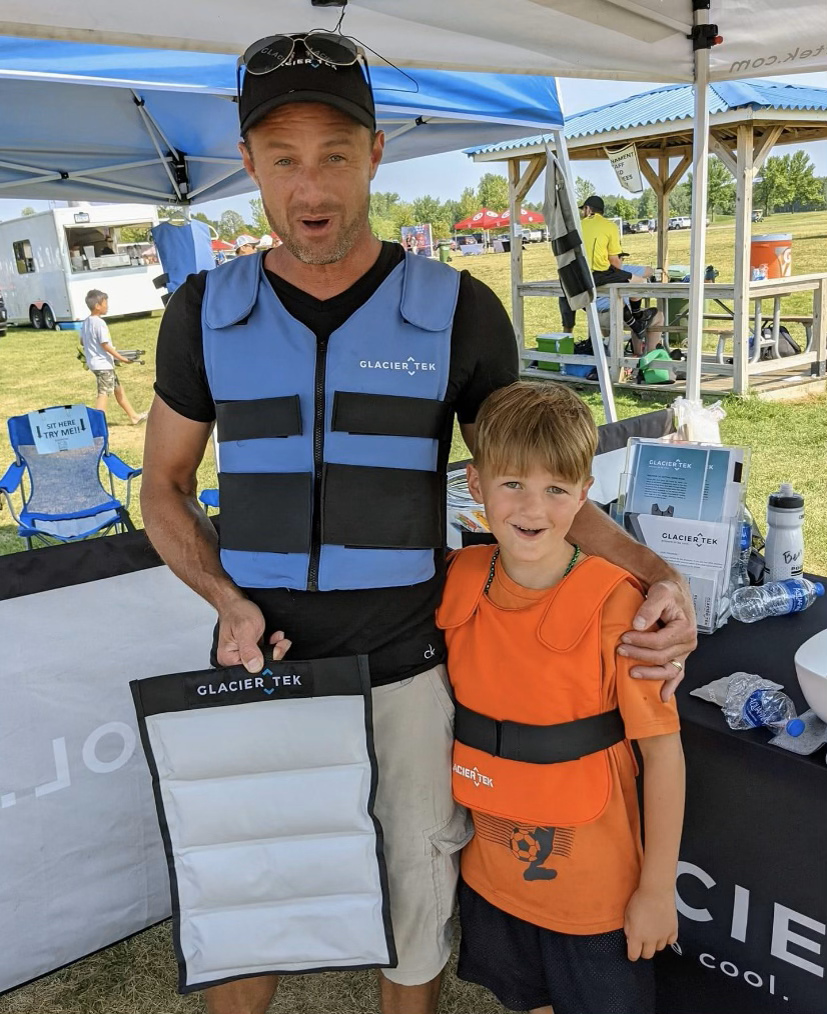 Why We're Here
We all put in time to work, but at Glacier Tek our employees have shared a number of reasons that bring us into the office (or onto our remote workstations)!:

For some, it has been the enjoyment of working with PCMs. Phase-change materials are an unusual "gel" with even weirder properties, and the number of things it can be applied to or placed within seem to be endless. Every day is an opportunity to pursue another scientific experiment, or simply see what odd things can be made by combining an ordinary object with our PCMs.
For others, it is the satisfaction of seeing the impact our products can make. Cooling vests have been a part of the Manufacturing & Construction industries for years, but with the recent need for PPE gear and for Hospital staff to deal with unprecedented environments - we've seen a large number of working people be able to find relief from additional heat (and mental) stress. In a similar experience, our partnership with the National MS Society has enabled countless persons to receive cooling vests that contribute directly to a better quality of life, which adds alot of value to the work of fulfilling of each order.
Another is simply the value of doing tangible work that connects you to real outcomes. Making American-made products and being a part of local partnerships, events, or even surprising the neighborhood's food trucks with cooling vests come summertime is what makes what we do all the more satisfying. For myself, being a person who spends many working hours behind a screen updating information online, spending time at local events like St Paul Saints baseball games where you're outdoors and helping people has made work something unique to look forward to.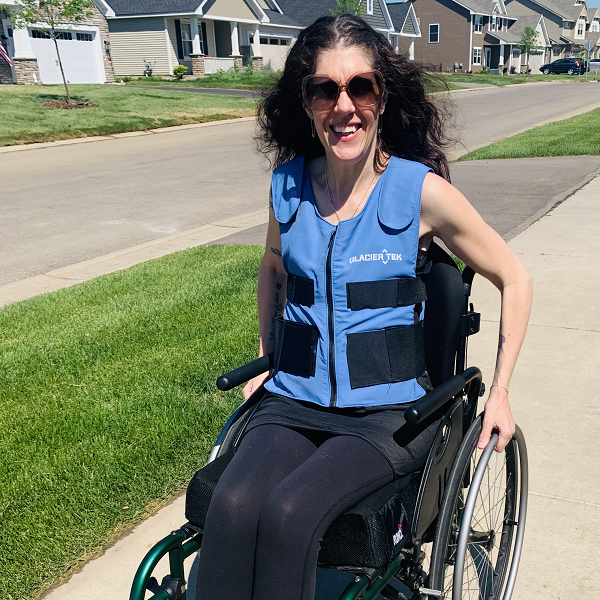 Products
Ready to find the Glacier Tek cooling vest that works for your needs? With our wide range of vest cooling systems for adults, children, dogs and horses, we're sure to have a solution.
Shop Now