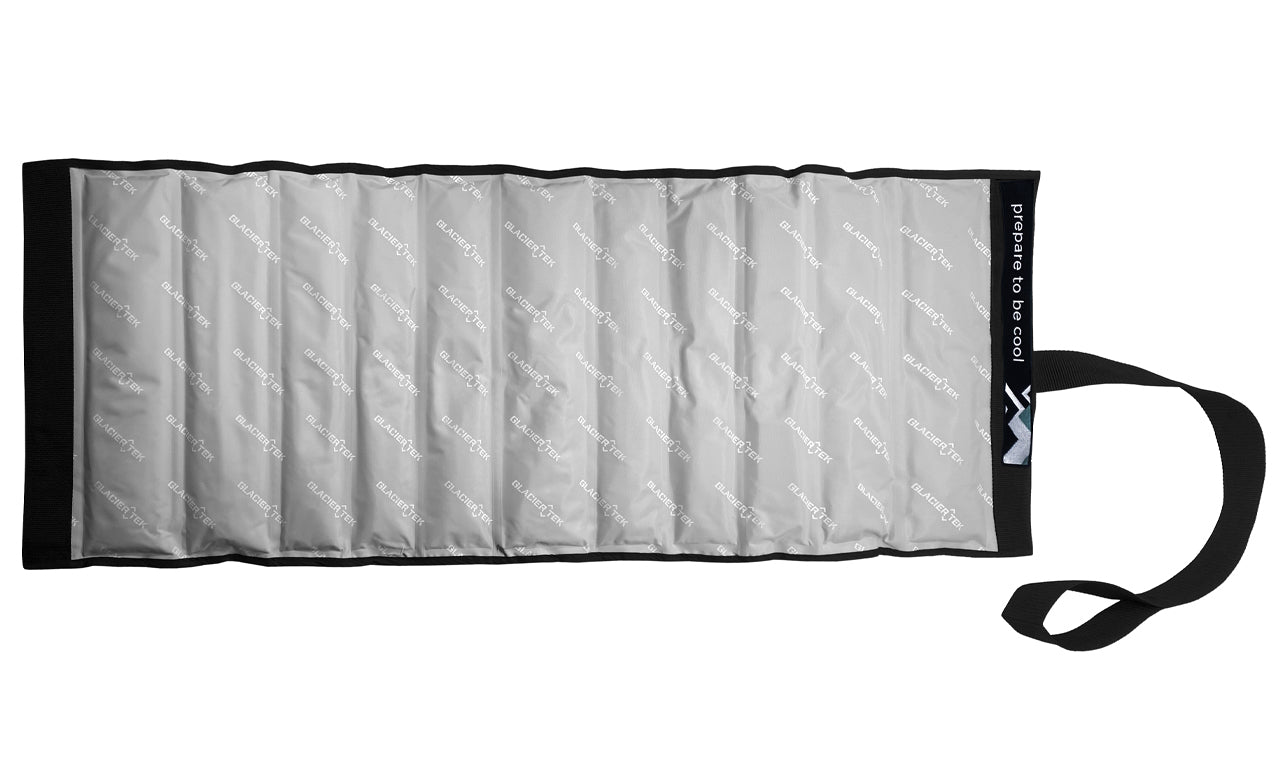 Oasis Mat
Save

Liquid error (snippets/product-badge line 32): Computation results in '-Infinity'

%

Portable and Convenient
Oasis Mats weren't just designed to provide you with hours of cooling relief, we also wanted to make sure they'd be a convenient item that is as easy to carry along as they are to use. For that reason, we provide our customized mesh carrying bag for each Oasis Mat!
After rolling up your Oasis Mat it is secured with the attached strap, which doubles as a convenient carrying handle whenever your handy tote bag isn't available. Bring it anywhere without thinking twice about storage or transportation!

Cool and Comfortable
The Oasis Mat can provide hours of cooling relief and our micro-encapsulation technology will prevent the materials inside from freezing into hard, inflexible packs that are uncomfortable. It is perfect for use up in the stands, down by the pool, or simply for staying cool at home.

Immediate Relief for Hot Surfaces
Oasis Mats are ideal for more than extended use - They are also perfect for providing immediate relief by quickly cooling down overly-hot surfaces, such as stadium seating, benches or outdoor areas!
Having your cooling pad available at the end of a workday or any mid-afternoon event can be the difference between a refreshing break and an uncomfortable car ride.
Our Oasis cooling mat is engineered to keep you cool when you're out in the sun - whether you're poolside, at the beach, on the golf course or in the park!
The Oasis Mat is made of a durable, medical-grade nylon - and contains our patented PureTemp phase change material (PCM), a non-hazardous, 100% bio-based renewable. PCM provides a cooling sensation while absorbing heat from your body, helping to maintain a pleasant, comfortable temperature for 2-3 hours in 90°F heat.
The Oasis Mat features an integrated carrying strap and weighs about seven pounds. The insulating pad included in the kit helps to focus the PCM's cooling action where it counts: You!
How long will the PCM in your Oasis Mat last - would you be surprised if we said, forever?
In laboratory testing, PureTemp PCMs exhibit consistent and repeatable performance over thousands of melt-solidification cycles. In short, it never wears out.
Materials Included with the Oasis Mat

One Glacier Tek Oasis Mat
One Glacier Tek Foam Pad
One mesh sleeve with handle for easy transport



Product Measurements

The Oasis Mat measures 42.5" x 18.5"



Product Weight

The Oasis Mat weighs 7 lb



Additional Product Features

Dry and clean, materials are not soggy and soaking wet like evaporative products
Maintains a comfortable 59°F / 15°C, none of the dangerous freezing temperatures that ice-powered vests produce
Cooling Packs charge best when placed in freezer for 1-2 hours
Use the sturdy tote strap to roll up the Oasis Mat and keep it cold until you need it. The self-insulating design of the Oasis Mat well keep its contents cold

when rolled up or stored,

despite outside temperatures.


The Oasis Mat cools by absorbing your body heat. In time, your body will begin to acclimate to the cooling and cause that sensation to diminish - but flipping the mat over will provide a fresh feeling of intense cooling, much like the other side of a pillow on a hot night.


A damp towel placed on top of the Oasis Mat will enhance the cooling effect, and helps keep the contents of your Oasis Mat cool when exposed to direct sunlight.


The Oasis Mat can be fully charged in a freezer for 2+ hours for maximum effect.


In a hurry, on the move, or just out for an hour? - The Oasis Mat can be partially charged by placing it directly into ice-cold water at an available cooler, sink, or stream. PCM with a partial charge will still absorb the heat from your body and provide a cooling sensation, within a limited duration.