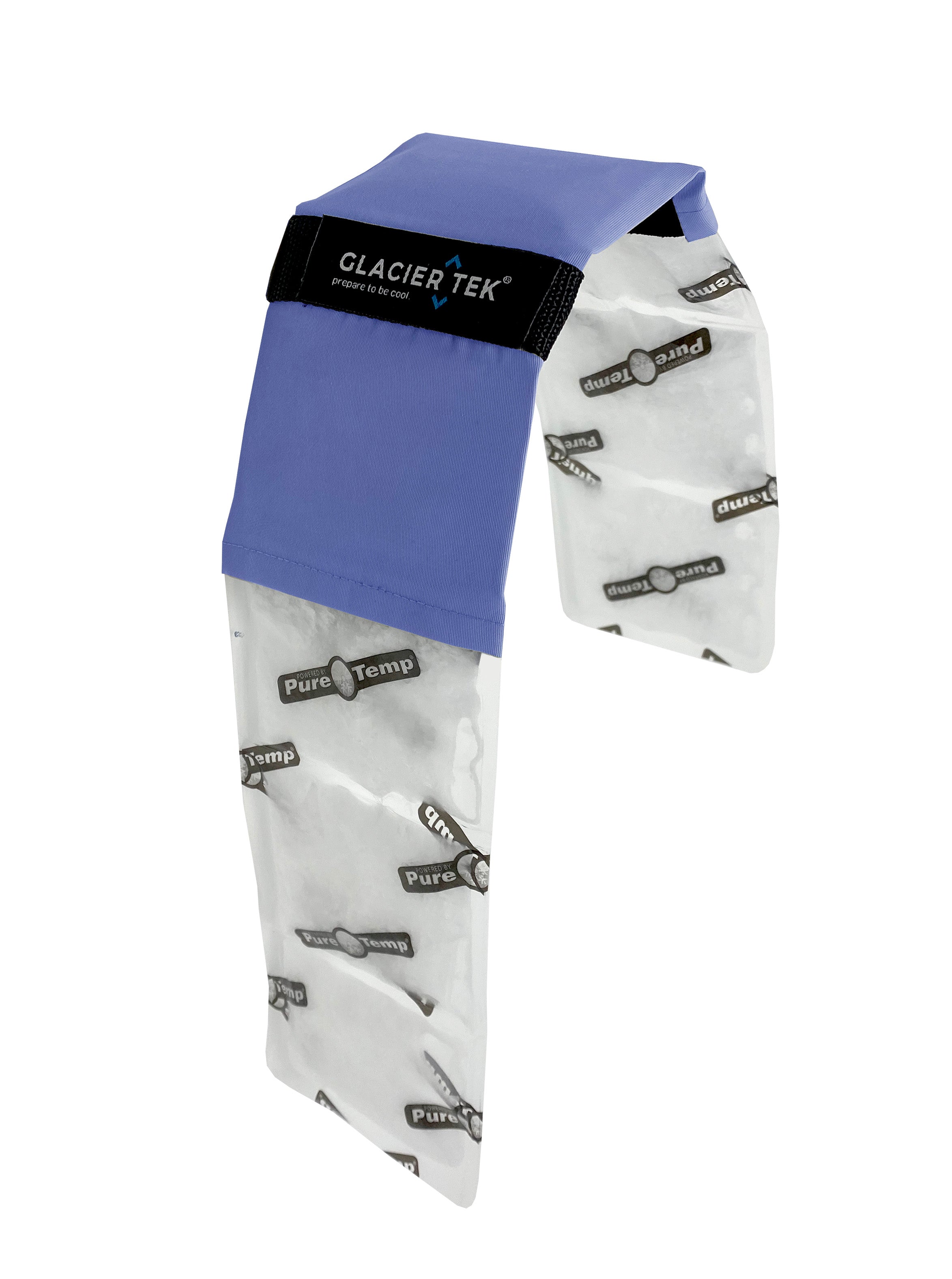 Over-the-Shoulder Cooling Kit
Save

Liquid error (snippets/product-badge line 32): Computation results in '-Infinity'

%

Vest Compatibility
An Over-the-Shoulder Cooling Kit works with the following Glacier Tek vest styles: Sports, Banox, Classic/Safety, Original (includes Concealable and High-Vis styles)

Additional Compatibility: Other Vests, Backpacks, and Clothing
The Over-the-Shoulder Cooling Kit is designed to compatible with backpacks, clothes, and even other cooling vests. Not all products will be compatible of course, but the only thing that the Shoulder Sleeves require to be secured is a reliable piece of fabric to adhere their strap to!

Stay Cool, Not Cold
Ice-powered cooling vests and packs can freeze skin upon contact, and will melt more quickly due to their greater temperature difference. PCM-powered cooling packs stay at a safe 59°F and will last longer than ice-cold alternatives.
The following items are included in an Over-the-Shoulder Cooling Kit:
Qty 2 Over-Shoulder Sleeves w/ velcro attachment
Qty 2 Strip of Cooling Packs
Product Materials:
Shoulder sleeves are made with 100% nylon fabric
Cooling packs contain a non-hazardous and bio-degradable PCM, the Safety Data Sheet can be found here
Product Measurements:
Over-Shoulder Sleeves measure 8" x 4"
Strip of Cooling Packs measure 24" x 4"
Product Weights:
0.6 lbs per each Strip with Sleeve attached
1.2 lbs total product weight


Additional Product Features

Cooling Packs recharge within 30 minutes when placed directly in ice water; 1-2 hours in a freezer or refridgerator
Dry and clean, materials are not soggy and soaking wet like evaporative products
Maintains a comfortable 59°F / 15°C, none of the dangerous freezing temperatures that ice-powered vests produce
Easy to remove and adhere to vests or clothing
Our customers asked for it, so we made it! Introducing the Glacier Tek Over-the-Shoulder Cooling Kit
This accessory integrates seamlessly with the design, fit and finish of the Glacier Tek's available cooling vests. Seriously, it's almost as if kindred spirits were reunited after being separated at birth - not only is this a true bolt-on accessory that integrates like a dream, the way that it applies cooling packs to the collarbone and upper chest/back areas is truly a game changer! Are you prepared to be cool?
For more than two decades Glacier Tek's cooling technology has focused on reducing operating temps for critical components of the core body. After receiving countless requests, we've been hard at work to offer new solutions for cooling the entire torso - so check out our newest features that include the Over-the-Shoulder Cooling Kit as well as our Side Cooling Kit (Standard) and Side Cooling Kit (Extended)